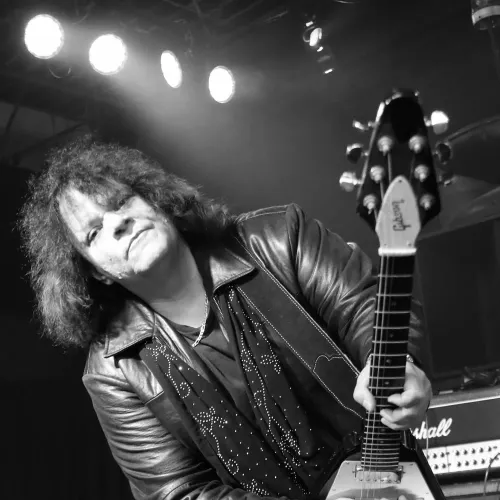 Matt Smith
Lead Guitar and Vocals
Founding member Matt Smith brings over 40 years of experience back to Fast Suzi. Matt discovered guitar from the bombastic approach of Ace Frehley and Paul Stanley of KISS and Gary Richrath of REO Speedwagon. Following them were influences like Neal Schon, George Lynch, Jeff Beck, and Gary Moore, Craig Chaquico and classical maestro, Andres Segovia.
Before forming Fast Suzi in 1989 Matt was a hired gun musician, traveling the country. He played guitar in bands with at least one Star Search winner and a wide variety of pop and rock bands for 12 years.
The first version of Fast Suzi saw the musical ying and yang of the two guitar players, writing material that jelled instantly with fans across the country. During that time, their song, "Giving It All To You" achieved heavy rotation on WKQX FM (Q101), WLUP FM (The Loop), WVVX FM (Real Precious Metal), WRIF FM in Detroit, among others.  
In 2017, Matt got to experience a real rock and roll guitar playing irony.  He was tapped to replace the late Gary Richrath in the band he formed after leaving REO Speedwagon: Richrath Project 3:13, Matt toured the country with RP 3:13 paying homage to one of his earliest guitar heroes.  Matt thrilled fans with his rendition of the REO Speedwagon instrumental The Flying Turkey Trot, along with REO staples that brought audiences to their feet.  
Matt left Richrath Project 3:13 feeling that it was time to pay tribute to the songs that he and the other founding members of Fast Suzi created over 30 years ago rather than just play someone else's music.  
The chance to revive the Fast Suzi name could only happen if the music the band made returned, otherwise there was no point to going back.
Fast Suzi, 21st Century, as he likes to call it, picks up where it left off.  "It's fun to play the old songs people loved and bring new ones to everyone."
Matt is proudly endorsed by Vintage Guitars, Black Diamond Guitar Strings, St. Blues Guitar Workshop, and Joyo Electronics.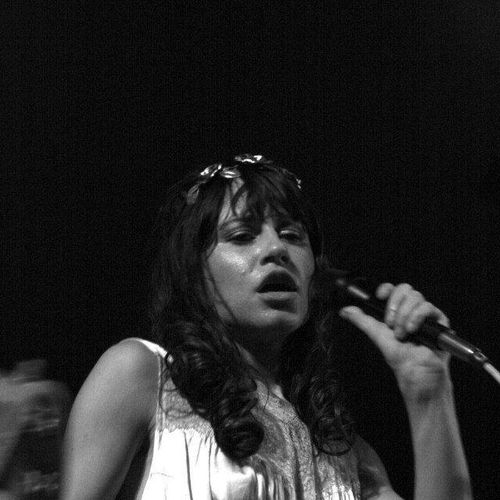 Wren Rose
LEAD VOCALS
A self described  "Hard Rock Hippie who wishes she was a mid 70s sunset strip glitter kid". She's a California girl with a Midwestern heart she has been singing and playing as long as she can remember.Wren melds influences that span from the Runaways to Iron Maiden and Grand Funk to Van Halen and everything in between into a voice that is both powerful and sweet. Somewhere between Paul Rodgers and Stevie Nicks. 
Wren Proudly uses; Shure Microphones and OnStage Stands.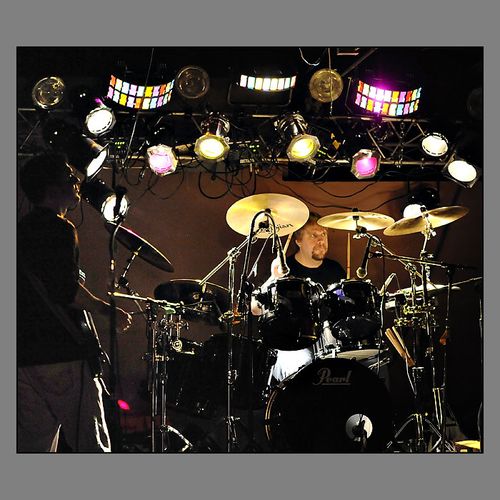 Andy Kiss
Drums and Vocals
Having played in clubs since the age of 17, Andy is a seasoned veteran of the Chicago music scene. A self-professed music junkie, Andy has accumulated a massive music library from which he has amassed his hard rock, heavy metal, jam band and progressive influences. At the heart of the band's rhythm section, he attributes his artistic, powerful style and influences from the likes of Stewart Copeland, Clive Burr, Cozy Powell, Vinnie Colaiuta, Omar Hakim and Roger Taylor.
When he isn't laying down the beat while concurrently attempting backing vocals, Andy works in technology, and as a result has grown to dislike most people, especially unprepared musicians and bands that Autotune. In his limited free time, he enjoys cycling, golf ad target archery. In particular, he fancies ocean cruising with his few friends and family, often sitting in with the live band onboard the ship. His most memorable sit-in adventure involved a most interesting nightclub set with a Latin band where no one knew English, including Andy that evening…
Andy Proudly uses
Pearl Masters Drums
Zildjian and Paiste Cymbals
Roland Electronics
Tama Iron Cobra pedals
Latin Percussion
Pro Mark Sticks
Shure Microphones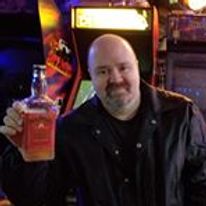 Mark Schuth
Lead Guitar and Vocals
Born and raised in the suburbs of Chicago, it was at the age of thirteen that Mark Schuth got his first guitar:  A black and white Flying V-style guitar that bands like the Scorpions and Michael Schenker made famous. After a few years of playing along to his influences, such as Yngwie Malmsteen, Motley Crue, Ratt and Dokken to name a few, Mark was ready to come up out of the basement.
In 1988, Mark got his chance with a band called City Trikx. He quickly found himself playing legendary clubs such as the Thirsty Whale, Gateway Theater, and the Vic Theater, among others and also got some local radio play with their single "Stop Teasin". That single went on to be the #1 most requested by a local band.
After the demise of City Trikx, Mark formed Stikky Suite, and they became the go-to act to open for national acts coming through the Chicago area, and they played with bands such as Enuff Z Nuff, Dangerous Toys, Lillian Axe, and Peter Criss (Kiss) among others.
During the years following Stikky Suite, Mark stayed active in and out of various band throughout the years.  He was the first recruit for the 'new' Fast Suzi under the tutelage of Audio Visionary and Operations Manager Rich Zei.  
"When the opportunity to join Fast Suzi came my way, I jumped at the chance!" (EDITOR'S NOTE: In 2012, Stikky Suite's 1990's demos were released by a label and have sold around the world.  Go buy it.  It's really good!)
Mark is proudly endorsed by Black Diamond Guitar Strings, Joyo Electronics, and Vintage/Fret-King Guitars.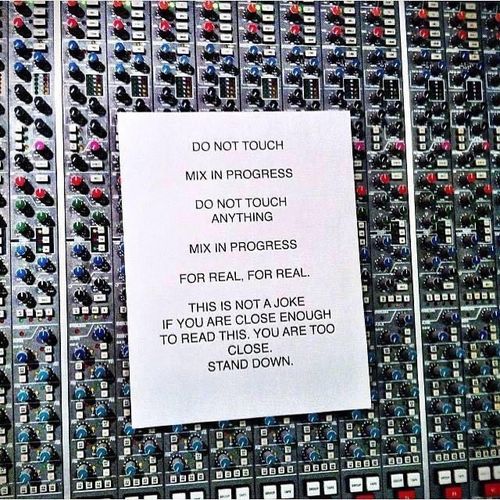 Rich Zei
Audio Visionary and Operations Manager
Born and raised on the NW Side of Chicago, Rich has many early memories of music and records (remember those?).
His parents had a fairly eclectic collection of the 60's and 70's classics; The Beatles, Stones, Bread, The Tommy Soundtrack. But the spring of 1977 changed EVERYTHING: The kid that lived across the street from him gave him his first KISS record (KISS Alive) and, according to Rich, "my mind was BLOWN."   
Not long after that musical religious experience, Mark
became facinated with records and music and devoured the liner notes, He claims to know who Eddie Kramer, Bob Erin, Corky Stasiak and Jay Messina were as well or better than he knew Big Bird and Mr. Rogers.
Rich continues, "Seeing KISS in September of '79 at the old International Amphitheatre sealed it. I KNEW I had to make this thing my life.  As I got older I received records as gifts from my older Uncles and became fascinated by the soundscapes that albums like 2112, Dog and Butterfly, The Wall had to offer along with the driving rock aggression of Destroyer, Rocks and Billion Dollar Babies. The fascination with music and how it was made and performed was an addiction I could not shake."
Rich and Matt developed a friendship during the Fast Suzi formative years through mutual friends and the opportunity to mix the band at venues around Chicago.
Rich adds, "Four years ago I reached out to Matt about "putting the band back together".    I knew Mark from the Stickky Suite days having mixed SS live many, many times in clubs all over the city. I knew he would be a really great shredding counterpoint to Matt's style.
All the members of this band are top notch players and will be taking over stages and rocking crowds all over.
I can not express how proud of this project I am and how much I am looking forward to working with them in the studio and on stage!"