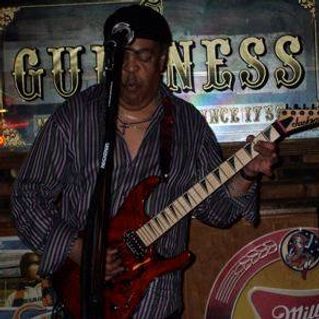 Mickey Thomas 1956 - 2018
Lead guitar, mK I + II
The late Mickey Thomas was the driving force behind the original lineup.  His innate wit and sheer guitar talent brought a breath of fresh air and much needed sense of humor to what was already great rock music in the band.  
The brains behind the popular, "Saturday Afternoon at Guitar Center" and his showstopping assault of his guitar at the end of each Fast Suzi show brought audiences coming back for more.  
After Fast Suzi, Mickey joined forces with many other Chicago musicians, including our very own Amy Stephan in bands like Mischief, Betty Floored and others.  In later years, he turned his talents to the blues world, playing in bands like In The Pocket and many others.  He passed away suddenly in June of 2018 doing what he so truly loved: playing guitar on stage.   
To say that he is missed is a huge understatement.